ESSENCE OF A THOUSAND AND ONE NIGHTS
Since the dawn of time, Myrrh has been considered an exclusive gift, a pleasure for the senses reserved for kings and important sacred rituals. Extremely precious, the rarest of incenses, it is the protagonist in this virtue restoring ritual.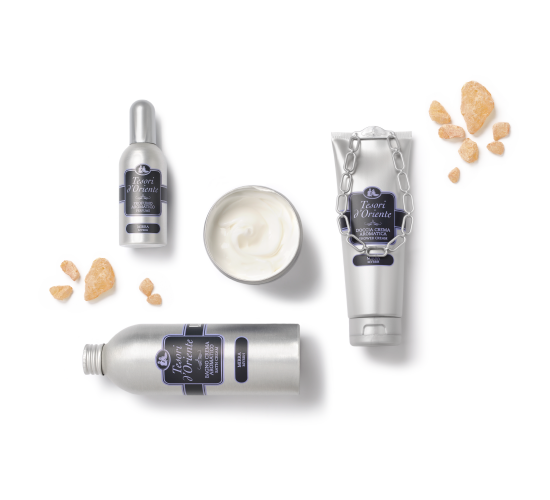 The fragrance
Myrrh evokes sensations and atmospheres of distant times and places, enveloping the body in an esotic, perfumed, caress. An elegant, oriental, amber harmony, achieved by selecting the finest and most precious essences.

Ingredients
MYRRH Myrrh is the resin of the myrrh tree native to Arabia and North Africa, where it was revered as a sacred tree. Considered the most precious gift in ancient Eastern ceremonies, myrrh possess diverse beneficial properties: invigorating and restorative whilst also soothing and purifying.