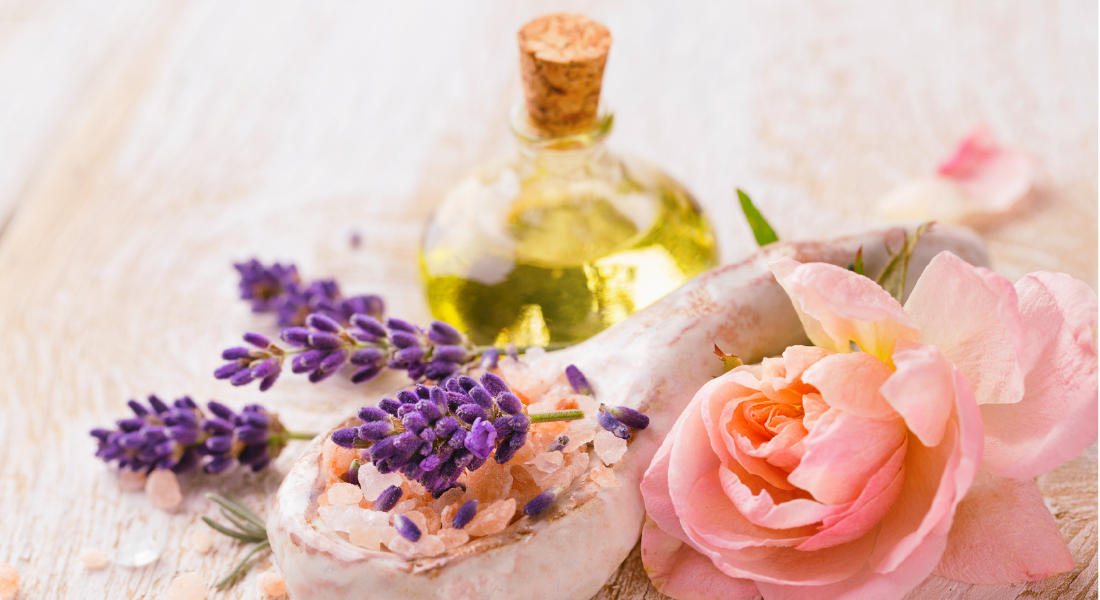 Aromatherapy is the practice that researches and applies the therapeutic potential of natural essential oils, extracted from plants, flowers, resin, roots etc.. The benefits of aromatherapy are multiple, as well as the application techniques. Indeed, aromatherapy does not only mean the practice of inhaling natural essences, but also comprises forms of massage, compress, and oral intake of beneficial essences.
MASSAGE OIL AND DIRECT APPLICATION
Essential oils can be used for massage or compress applied on the whole body, depending on the pathology to be treated. For example: Lavender oil is particularly recommended to alleviate cervical pain, Rose oil has reassuring and anxiolytic properties, Vanilla oil has outstanding anti-oxidative virtues and Sandalwood oil boasts very many cosmetic qualities. Indeed, it works as an anti-inflammatory and antiseptic, but above all has positive effects on the circulatory system and is a valid adjunct in slimming and firming massages.
IMMERSION
To relax body and mind and dispel the day's stress, you can take a warm bath adding 10 drops of the desired essence to the tub. Or, if you prefer showers, 3-5 drops can be applied directly to a sponge and mixed with your usual shower cream. Essences of Peppermint, Bitter Orange, Ylang Ylang, Rosemary, and Carnation are particularly recommended.
ORAL WAY
To make a handmade mouthwash or simply take care of your oral hygiene, 2-3 drops of lemon essential oil (2-3) suffice in a beaker of water. Used daily, it will help to fight inflammation and oral complaints such as ulcers, gingivitis, and sore throats. Essences of Melaleuca and Sage can be used with lemon, helping to establish a clean and profoundly hygienic sensation.
As they are pure substances, with a high concentration of active ingredients, they could give rise to sensitivity and irritation on skin; for this reason, and in order to avoid further discomfort, mixing the essential oils with a body cream or a neutral oil, which preserves skin's wellbeing unaltered, is advised.
In particular cases, the essences can also be used pure, for example to soothe the discomfort of insect bites: in this case, one drop is enough (of lavender or rosemary) applied directly to the bite, to alleviate the itch and redness.